---
Don't forget these 9 tips when planning for better holiday travel
---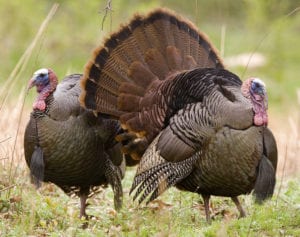 With Thanksgiving later this week, we're entering the holiday travel season in the U.S. For many others across the globe, the countdown to Christmas holiday travel has begun. For frequent travelers and those who travel less often, better holiday travel requires all to take into account the substantial increase in the number of travelers at this time of year.
I've got nine travel concerns for you to not forget in order to minimize problems and hassles and enjoy better holiday travel.
Don't forget to allow extra time for clogged roads and packed airports
Whether you're driving to your destination or just to the airport, give yourself plenty of time to get there, particularly on major travel days when roads become clogged. If you're going to the airport, remember it will likely take longer to park, check in any luggage and get through airport security than during the rest of the year.
Try to be flexible in choosing travel dates. To avoid the worst of the holiday crowds consider traveling early or late, if you can. Even starting a drive early in the morning, before most people consider leaving, can make a big difference. Having extra time is the basic elixer for better holiday travel.
Don't forget to have a winter weather interruption plan
If you're skiing for the holidays, snow is highly welcome, but not when you're trying to get to the mountains. Have a backup plan to get to your destination or back home in case snow and ice causes delays, road closures or flight cancellations.
Flexibility is important, but, unfortunately, a winter weather plan may become essential. Collect all the possible phone numbers you will need in case of delays and cancellations. Enter them into your cellphone so you can call at any time from anywhere. Research alternative flights, trains, routes and other transportation possibilities. Keep the data ready in case delays turn into cancellations. If upcoming weather looks questionable and you're driving, think about leaving early.
Don't forget snacks, games, and entertainment if traveling with kids
Especially when plans go awry, travel isn't easy for anyone, especially children. During the holiday season, particularly in winter conditions, delays are inevitable. You've got to be prepared for every eventuality. You're likely already bringing food, toys and other items to entertain your kids. During the holiday season, bring more.
Don't forget a potty plan if traveling with infants and young kids
If you're traveling with infants and youngsters, you've got to have a potty plan that includes delays. Once boarded on your flight, for example, it could easily be more than an hour, perhaps two or more, before the lavatories are available. Plan for that to the extent possible.
Don't forget that public WiFi is not your friend
The same thing that makes free WiFi convenient makes it dangerous. It's easy to use and easy to "hack." Hackers can insert themselves between you and your connection and then access every piece of data and information you send, including user names and passwords. Antivirus and anti-malware software won't help. I recommend using a quality VPN service to shield you from the problem. It creates an encrypted tunnel inside your connection to protect your device from being hacked. I use VPN for my smartphone, tablet and laptop. (Travelers United offers an excellent WiFi security plan with Plus membership.)
Don't forget to never use public charging stations
Plugging into a public charging USB port can subject your device to "juice-hacking." That's when hackers use the connection to transfer malware to your device to access your email, text messages, photos, contacts, etc. Only use your own cables and your own chargers plugged into power outlets to charge your devices.
Pack all essentials and valuables in your carry-on.
Airlines accept no liability for valuables stowed in your checked luggage. If lost or stolen, you won't be reimbursed for their loss. If you pack an essential in your checked bag that's delayed or lost, such as your prescription medication, you won't have it if you need it immediately. You'll then need to waste time to get a new prescription and have it filled when you're supposed to be on holiday. Even if you're eventually reimbursed for the loss of the presents you packed, you won't have them to give to friends and family on the holiday. That's no good.
Pack all essentials and valuables in your carry-on. Ship your presents in advance of the holiday or pack them in your carry-on if you want to take them with you.
Don't forget to leave gifts unwrapped before you fly
Speaking of gifts, if airport security sees something suspicious in the presents you're bringing, they will (not carefully) quickly rip off any wrapping you took time to put on. Bring wrapping paper and gift bags with you or ship the presents ahead of time.
Don't forget a change of clothes in your carry-on
Holiday travel often has little spare time. In case your checked-bag is delayed, have at least one change of clothes in your carry-on to avoid wasting time shopping for clothes immediately upon arrival.
Holiday travel, especially in winter, can be challenging. By not forgetting these nine concerns and planning to avoid them, you can minimize your holiday travel hassles and maximize the enjoyment you have on your holiday journey.
(Image: Wild Turkeys at John Heinz National Wildlife Refuge at Tinicum, Copyright © 2017 NSL Photography, All Rights Reserved.)
After many years working in corporate America as a chemical engineer, executive and eventually CFO of a multinational manufacturer, Ned founded a tech consulting company and later restarted NSL Photography, his photography business. As a well known corporate, travel and wildlife photographer, Ned travels the world writing about travel and photography, as well as running photography workshops, seminars and photowalks. Visit Ned's Photography Blog and Galleries.