---
Airline flight delays and flight cancellations have become almost routine. Here are 8 hacks that you can use to defend yourself against their effects.
---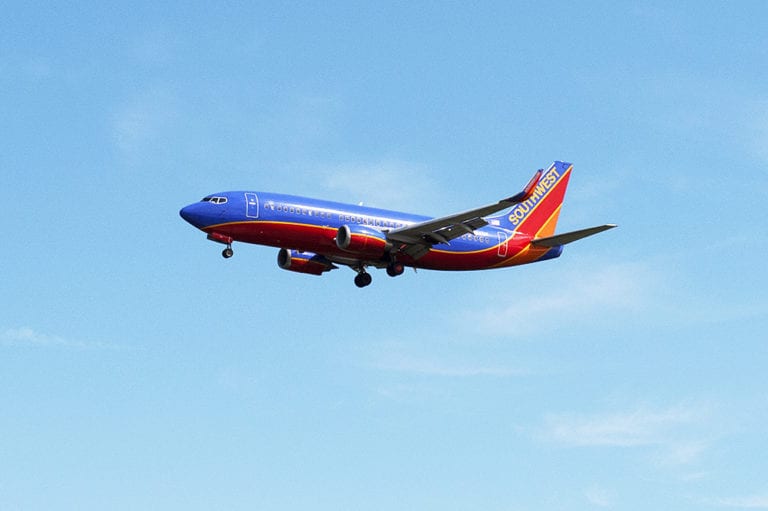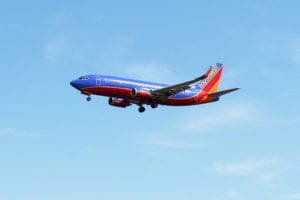 In the last year, we've seen total meltdowns of airlines and the Federal Aviation Administration (FAA) causing thousands of flights to be delayed or canceled across the US. Last December, a horrible snow storm dumping snow across much of the nation caused holiday air travel cancellations across the country.
Travel returned quickly for most air travelers, but not Southwest Airlines passengers. It started with weather, but with Southwest's packed schedule, tight aircraft turn-arounds and what many experts agree is underinvestment for its operations, Southwest took far too long to recover from the holiday snow storms.
In January, the FAA had to suspend all US flight departures for a time due to its Notice to Air Mission systems crash. That's the system designed to share safety information with pilots. That FAA system outage caused 9,500 flights to be delayed and more than 1,300 flights to be canceled outright in the aftermath of the 90-minute ground stop by the FAA.
Total meltdowns across the US air travel system are generally rare, but general flight delays and flight cancellations have become commonplace.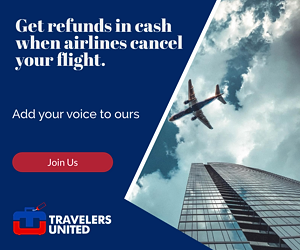 Those were just two recent meltdowns. Frankly, while we are coming out of the COVID pandemic, flight delays and cancellations have become almost routine. An analysis of FlightAware data reveals that in the first half of 2022, almost 129,000 flights in the U.S. were canceled. This is an increase of more than 10 percent compared to before the COVID pandemic. That's a staggering increase.
Fight delays and cancellations can disrupt or even wreck business or leisure travel plans. Travelers need to build defensive safeguards into their air travel plans to prevent missing an important event, cruise, tour, etc. Of course, it's not possible to account for every contingency, but air travelers can substantially mitigate problems caused by flight delays and cancellations.
I've got eight major defensive hacks that you can use to protect and prepare yourself in case your flight is delayed or canceled.
Carefully choosing which flights to book for your journeys is among the most important things you can do to prevent flight delays and cancellations from ruining your trip.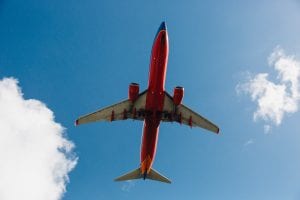 Book your flight defensively:
Book your flight as early in the day as possible. Early flights are less likely to be delayed than later flights. Delays often steamroll through the day. Planes delayed in the morning continue being late on subsequent flights with delays lengthening or becoming cancellations, particularly when weather conditions worsen in the afternoon and evening. In addition, when early flights are delayed or canceled, you generally have more rebooking options available than if your flight was in the afternoon or evening.
Try to book direct flights. If the first flight of connecting flights is delayed, that may cause you to miss the next flight. If you're traveling with your family, make sure you're all booked on the same reservation so that when you're rebooked, you're rebooked together.
With flight delays and cancellations becoming routine, never try to get to your destination "just in time."
Leave at least a day early if flying to a cruise, event or tour:
Nothing's worse for travelers than watching your cruise ship or tour bus leave without you because your same day flight was delayed or canceled. If your flight is delayed or canceled, forcing you to watch your event on television, if it's even broadcast at all, it will hurt, especially in your wallet.
Many recent flight delays and cancellations were due to bad weather. Particularly in months known for severe weather, massive flight delays and cancellations often occur. I always book my flight to arrive at least a day early for any cruise or tour leaving from the U.S. If traveling internationally, I arrive even earlier to meet my ship or tour. Don't forget that if you miss them, it will be expensive. You're responsible for all extra travel costs to meet your cruise or tour and are owed no compensation for any part missed. If you miss an event, there will be no refund.
Minimize nonrefundable deposits, prepaid expenses and reservations that have difficult cancellation policies.
Minimize reservations that include nonrefundable deposits and prepaid expenses:


Try to minimize nonrefundable deposits and prepaid expenses when you travel. This way you reduce your potential loss in case of flight delays and cancellations.
Minimize reservations that have restrictive cancellation policies:
More and more hotels require guests to cancel their reservation at least 24 hours in advance or longer. Try to avoid them in case of flight delays or cancellations that cause you to miss all or part of your stay.
Consider purchasing travel insurance:
Travel insurance can't get you to your destination on time, but it can reimburse you for the costs a delayed or canceled flight might create for you with other reservations and legs of your journey. Before you buy it, however, be sure you know what it covers and what expenses it reimburses. Read the fine print.
Know your rights under FAA regulations and your rights under airline rules and policies.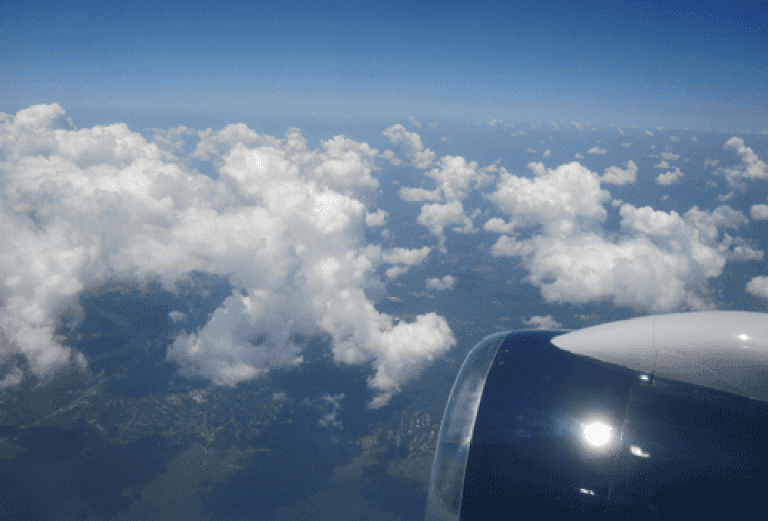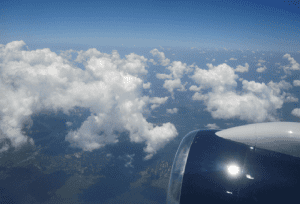 Know your rights:
According to the U.S. Department of Transportation, for example, if a US flight is canceled for any reason, passengers are entitled to a refund if the passenger chooses not to fly, even if the ticket is non-refundable.
Know your airline's rules:
In addition to knowing your rights, you need to know the rules and policies of your airline(s). Every airline has significantly different definitions and rules that their passengers fly under. Check the appropriate sections of your airline's Contract of Carriage. It governs what they will or will not do for you.
Along with booking your flights defensively, pack defensively.
You must have essentials in your carry-on in case your flight is delayed or canceled. Pack essential toilet articles, a minimum of a week's prescription and non-prescription daily medications, plus your emergency medications. Keep all important travel documents, anything you can't do without, and a full change of clothing with you.
Pack snacks and purchase water to drink at the airport. It might not be possible to purchase anything to eat or drink if you must remain at your gate. I also recommend you take an emergency survival kit. It should have essential first aid items, a cellphone charger, a power pack to charge the phone if power's not available, a tablet with predownloaded reading material or a book, etc., plus a neck pillow.
Finally, have every conceivable phone number to contact your airline, hotel, cruise line and travel agent, etc., memorized in your cellphone, in case Murphy's Law comes into play. You've got to be ready to act quickly in case of problems. In addition, be sure to add your airline's, cruiseline's, train's and hotel's smartphone apps to your smartphone. They can be invaluable in helping you rebook reservations and quickly communicate with them in case of trouble.
It will take preparation and planning for you to handle flight delays and cancellations well. I have had more than a few during my travel domestically and internationally. Arriving at destinations more than 24 hours later than scheduled happened more than once. I've had lost and delayed luggage.

Even with those problems I've not missed important events or my booked tours and cruises. You can do the same by using these hacks and following your own commonsense.
(Image: Southwest Airlines B737 landing at Philadelphia International Airport. Copyright © 2018 NSL Photography. All Rights Reserved.)
---
READ ALSO:
How to avoid vacation rental cleaning fees? Do this before you check in.
On record-keeping, why do airlines play dumb with Congress?
---
After many years working in corporate America as a chemical engineer, executive and eventually CFO of a multinational manufacturer, Ned founded a tech consulting company and later restarted NSL Photography, his photography business. Before entering the corporate world, Ned worked as a Public Health Engineer for the Philadelphia Department of Public Health. As a well known corporate, travel and wildlife photographer, Ned travels the world writing about travel and photography, as well as running photography workshops, seminars and photowalks. Visit Ned's Photography Blog and Galleries.