---
Use these 8 money-saving tips to get the most frugal travel experience
---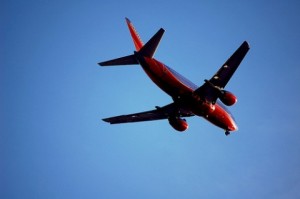 I'm a Millennial who likes to travel. I take at least 20 trips every year for business or pleasure (often a combination of the two). Consequently, I've gained considerable experience with the various Internet and mobile-enabled services out there that help you plan an itinerary and save money. Here are eight tips based on my practical knowledge for going, seeing and doing more frugally:
Use Hipmunk for your initial search —

 This is probably the most comprehensive and intuitive flight, train, hotel and rental car search aggregator. Just plug in an origin, destination and date range and you'll see a listing of the best price available (either directly from the airline or from an online travel agency like Expedia or Priceline) for each flight schedule, laid out in a grid that makes it easy to compare times and prices at a glance. Amtrak will be included, with flights for trips that take less than 24 hours by train and/or require one or fewer connections.





For hotels, results from Expedia, Priceline, Hotels.com, Hotwire and major hotel chain booking sites, along with Airbnb, are shown on the same map so you can pick the optimal combination of price and convenience. Note: The flight search aggregator excludes Delta and Southwest, so these airlines will need to be searched separately. But it includes every other domestic carrier from American and United to JetBlue, Frontier and Spirit, and most international carriers.

Use Airbnb, HomeAway and Overnight to save money on lodging — Airbnb and HomeAway are
similar services (though Airbnb has several times more listings) that allow you to stay in a room in someone's home, or rent an entire house or apartment on a nightly basis. Overnight is slightly different — it relies on  our social media contacts to connect you with people you know (through one or two degrees of separation on Facebook, Twitter, LinkedIn or elsewhere) who have told Overnight that they have a bed or couch available for friends to crash on. You can search friends' available accommodations on the Overnight app or website and then ask to book your chosen nights for very low rates.
Maximize points and miles

 — While you don't have to go to tremendous lengths to rack up miles and points the way the folks at

FlyerTalk

do, it helps to earn points and miles wherever possible. Go ahead and sign up (it's free) for the loyalty programs of every airline, railroad, hotel chain and rental car company you think you might ever use, and don't forget to add your loyalty account number to each reservation you make with them (it's helpful to put all these numbers in one place on your computer or phone). If you travel with any regularity, it's a good idea to have at least two mile- or point-earning credit cards — one with the airline, railroad or hotel chain you use the most, and one that earns points that can be redeemed with multiple travel providers, such as Chase Ultimate Rewards Points, Bank of America Travel Points or Barclaycard Arrival Plus Points. Put as many purchases as possible on one of these cards and pay off the statement balance in full every month to avoid interest charges.

Consider overnight train travel —

 If you're looking to visit multiple cities over the course of several weeks in Europe, where train networks are extensive and multiple frequencies are available, traveling overnight by train (even in a sleeping car) is often more frugal than traveling by day and staying extra nights in hotels or short-term rentals. Think of it as combining what you would have to spend anyway to get from place to place with a night's lodging. There are many fewer train routes and frequencies here in the U.S., but an overnight train is still a great option on multiple routes — Washington-Chicago, Washington-Atlanta or Orlando, Chicago-Memphis, Denver-Omaha, and Seattle-Glacier National Park, for examples — and an Amtrak sleeping car fare includes full meals in the dining car. If you're really on a budget and don't mind sleeping in a seat, coaches on most overnight trains are quite comfortable, with much bigger seats, more legroom and greater seat pitch than even most First Class seats on airplanes.

Are you a student (including graduate, law and medical students)? Join Student Advantage, International Student Identity Card and/or Student Universe

. These inexpensive programs (free, in the case of Student Universe, which university faculty can also use) give you all sorts of discounts you can't get with a student I.D. alone. There are also some travel providers (like

Amtrak

and

Eurail

) that will let students use a substantial discount with only a student I.D., and others (like

VIA Rail Canada

) that give discounts to all youth under a certain age.

Book early and travel on less busy days, if possible

. In my experience, the best days to book flights are Tuesday through Thursday. Airlines, particularly Southwest, JetBlue and Alaska/Virgin are most likely to have flash sales for bookings made on those days. The best days to fly, for price and lack of crowds, are Tuesdays and Wednesdays. The best fares are often available for round-trip itineraries that depart on a Wednesday and return on a Tuesday. The sweet spot for airfares is around two to three months from departure date, while when it comes to hotels and Amtrak, the earlier you book, the better.

Use Honey to take advantage of discount codes

. Honey is the Web's most comprehensive repository of discount codes that retailers — including many travel providers and booking sites — make available to certain customers, and it's completely free to use. You can search the name of a retailer on Honey's website to find a list of codes and a recommendation for how likely each code is to work. Or install the Honey plugin on your Web browser and when you get to the page in the booking process where a code can be entered, click the Honey icon and Honey will automatically try every possible code and let you use the one that gives you the biggest discount.

Subscribe to providers' email marketing lists

. As much of a pain as it is to get a lot of emails, many travel providers — particularly hotels — offer special deals and offers only to those signed up to receive their emails. My advice: set up separate email accounts, one for marketing and mass email lists and one for personal correspondence, and only give companies your less personal email address. There are many places to get a free email account, Gmail being the most popular (you can have up to eight separate Gmail accounts linked together). If you have an Apple device, you can set up a free iCloud email account that gives you a number of alias email addresses (@me.com or @icloud.com), and you can access this account from non-Apple devices as well.