---
Doing mileage runs can make sense, but don't forget these rules
---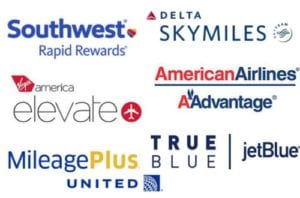 'Tis the season for mileage runs. For decades, many frequent fliers have used the month of December for those all-important mileage runs. While many infrequent travelers will consider the idea nuts, the fact is that with various perks for various levels of elite status, it sometimes can be worth serious money to reach that next rung on the ladder.
While the perks vary by airlines, status can mean everything from free preferred seats in advance and free same-day flight changes to priority waitlisting, boarding and baggage status. Higher status travelers also get more miles per dollar spent, and in some cases can even get free upgrades (although those are getting increasingly difficult.)
In cases of mileage runs, when it's a question of relatively few miles, it's often worth flying somewhere just for the miles. In my experience, I've seen airlines allow travelers to buy qualifying miles at check-in, but that's generally considerably higher than a discount roundtrip somewhere for the same number of miles.
Now, however, as programs evolve, and airlines discover new fare games, there are a few extra things that require attention when planning mileage runs:
Watch minimum spend rules. Many carriers now require both miles and dollars to achieve a certain status level. For example, United Airlines requires 50,000 miles AND $6,000 for their all-important Gold Status, which allows members to choose the best economy seats in advance, and includes things like free lounge access for international travel.
Double check to see if credit card spending might fulfill the minimum spend or another requirement. In some cases, dollars spent can even count towards flown miles.
When verifying miles, check with the carrier directly, not Google maps or anything else, because it's the mileage that the carrier itself says that matters. Also, for those who are already elite, even a short flight might give a minimum 500 miles. Or twice that in business/first class.
Be careful of the new "basic" fares. Legacy airlines — United, American, Delta — in their efforts to compete with low-cost carriers and maximize the amount earned from fees, have added very low fares that include nothing. Not a pre-assigned seat, not the ability to change for a penalty, not even full mileage credit. In some cases, this won't matter, but if miles are the only reason to fly it could be a real problem.
If mileage is critical, beware consolidator and other unpublished fares, including tickets through tour operators. While many of these fares get some miles, not all of them do. In addition, the miles could be reduced and/or not count towards those potentially important qualifying dollars. This can be confusing, but if you're buying a ticket anywhere but from an airline directly or a travel agent who can confirm that it's a published fare, be sure to ask.
Similarly, beware code-shares. While airlines love to tout mileage opportunities through their partners, they don't tout the fact that, especially with discount tickets, the mileage might not be equivalent to traveling with the carrier giving the miles. And some discounted partner fares give zero credit.
The short version: Just be careful, and ask any questions directly to the airline mileage department involved. If it's at all a gray area, it doesn't hurt to write down details of the conversation, name, and date, which could help in a controversy.
Remember, the only thing worse than flying somewhere just to get miles, is flying to that same location and not getting enough miles.