New credit card rules come into effect Monday, February 22, 2010. There have been many articles in newspapers and reports on TV analyzing how these changes will affect the credit card world. Here is a quick overview about how these changes will impact travelers.

Yes, some credit card issuers have jacked up interest rates; some have reduced credit limits; others have revoked dormant credit cards. Those kinds of changes and most of the changes will affect everyone across the country. Here is the Federal Reserve Board page outlining the basics of the new Credit CARD Act.
Travelers are a unique group of cardholders. Ramifications for travelers will be widespread and are an example of where the letter of the law may not have a direct impact, but ramifications will be major. Read the fine print of any new credit card agreement and the new agreements that will be sent to current cardholders during the next few months.
Here are five main areas where travelers will see an impact as the law comes into effect and as credit card issuers feel their way through ways to replace the income that was lost because of this Congressional action.
1. Foreign Transaction Fees
This is a hidden fee that credit card holders pay for the most part unknowingly. If they have not read the fine print of their credit card agreement, most believe that when they purchase something in a foreign currency, the credit card will charge them in dollars after a currency exchange process. That is true. But some credit cards then add on an another percentage (around three percent) on top of the Visa/Mastercard one percent currency exchange fee.
Prior to the final vote on this credit card bill, I had the opportunity to plea with Rep. Barney Frank's office to have these foreign transaction fees banned in the legislation. Unfortunately, he decided that these fees would have to be dealt with in the future.
Others have speculated that since these fees are paid for the most part by well-heeled business travelers, sentiment to control or eliminate these fees would not generate much public support.
These fees offer credit card companies a significant loophole and the credit card issuers are beginning to drive a truck through this weakness in the legislation. Some credit card issuers are expanding the definition of a "foreign transaction."
Reports have surfaced of the foreign transaction fees being applied to airline tickets purchased through Expedia and processed in the United States, but ticketed on a foreign airline.
Banks already are reaping more fees on overseas transactions. Not only are they raising foreign-exchange transaction fees—the cost customers pay for purchases made in foreign currencies—but they are expanding the definition of what qualifies as a foreign transaction.

In the past, people who made online purchases from foreign merchants, or who traveled to a country where the purchases are often in U.S. dollars such as the Bahamas, were generally immune from paying such fees. But Citi and Bank of America recently imposed their 3% foreign-transaction fees on all foreign transactions—even if that purchase is charged in U.S. dollars. Discover Financial Services also began charging a new 2% for foreign purchases last year.
2. Cash-advance fees (using bank machines)
For most travelers, these fees come into play when getting cash while on the road using a credit card. These fees are expected to be one of the areas of focus for additional income for banks. For domestic travelers, there is often a double-whammy when the dispensing machine charges a fee and the borrower's credit card charges an additional fee.
For years, credit cards have been the most convenient way to exchange money overseas. And one of the simplest actions is to simple pull money out of the wall at a cash machine. These machines are ubiquitous around most of the civilized world.
Today, travelers need to be aware that fees stacked on other fees can make what used to be a bargain an far more expensive proposition. For a traveler to pull Euros 200 from a cash machine in Paris, they will in many cases, depending on their credit card, pay 3% – 4% for a cash advance plus, 3% for the foreign transaction fee and then the obligatory 1% foreign exchange fee. That adds up to 8% even if the bank machine charges no additional fee.
Be aware of the charges the banks are including in each transaction. The cash-advance fee and the foreign transaction fee will remain hidden. They will not be broken out when the credit card statement arrives in the mail or in email later.
3. Tighter frequent flier and membership points rules
Once generous "points programs" will become less generous. In some cases these once-free programs will only come with an annual fee. Many travelers used certain credit cards as an intimate part of their frequent flier and frequent stayer programs. Many not-so-frequent travelers amass more points from using credit cards than from flying.
American Express Co., which is known for its lucrative rewards programs, recently added new fees to its co-branded Hilton Hotels, Starwood Hotels and Delta Air Lines cards. Cardholders who pay late will lose their rewards points. They can reinstate them to their accounts if they pay a $29 fee. An American Express spokeswoman said the fees are consistent with policies on its other cards and is aimed at encouraging cardholders to pay their bills on time.
If part of your travel cost equation is cash back from credit cards, expect those programs to become less generous as well. Where these cash-back programs once paid as much as three to five percent, the rule will almost certainly become one percent with a few categories that may even change month to month.
4. Higher priced luxury card programs
Travelers will be deluged with new offers of additional perks. These may be provided under an umbrella program or they may be sold on an a-la-carte basis.
Everyone loves perks. Diners Club offers excellent airport club perks for international travelers. Citi has great medical benefits for business travelers who use their cards. Extended warranty benefits double protections offered by manufacturers. These will all eventually cost more and cardholders need to stay alert and sign up to receive the benefits.
Typically, basic credit card perks like frequent-flier miles and cash-back bonuses can be had for no annual fee to around $75. Chase Card Services, for example, long promoted a United Mileage Plus Signature Visa card with a $60 annual fee that offered customers one mile for every $1 spent. In August, it started a new blitz to convince people that it would be worth paying annual fees of up to $315 more for a host of glittering perks.

For a $130 annual fee, United Select cardholders can receive double or triple miles on ticket purchases. For a $375 annual fee, United Club cardholders can get added bonuses, like access to airport flight lounges.
American Express is testing various packages of benefits that will be sold for an annual fee. Expect customized packages that will focus on slices of their customer base. A program for travelers to Europe might be different than a similar package for travelers to Asia. Leisure travelers might be offered one set of benefits while business travelers will be sold another.
5. Fewer free traveler-friendly credit card benefits
Credit card holders have a collection of FREE travel-related benefits of which they are barely aware. I'd bet that fewer than 2 percent of cardholders have any idea of the pacakge of free benefits included with the credit cards currently in their pocketbook, wallet or purse. (When consumers don't even realize they have such coverage, it is easy to remove it.)
For example, here is a partial list of free benefits provided by Citibank on some of their cards. These will probably become part of benefit packages that will only be available with credit cards for an annual fee or on a per usage basis.
• Rental car collision damage waiver
Almost all "Gold" and higher level credit cards offer free collision damage waiver that is included when travelers rent cars. This is secondary coverage and only pays after your personal insurance is exhausted. Don't expect this perk to remain free forever. Make sure to specifically check to see whether your card provides this coverage when planning to rent a car.
• Extended Warranty Coverage
This coverage duplicates the manufacturer or store warranty up to a maximum of 12 months after the expiration of that warranty on most items you purchase and is limited to repair or replacement.
• Retail Purchase Protection
Available with many no-fee credit cards. This provides protection against accidental damage or theft for up to 90 days from the date of purchase.
• Travel & Emergency Assistance
These programs assist traveler who have problems when traveling. They can assist with finding a lawyer, doctor, medical and legal referrals, lost luggage assistance, emergency transportation, translation services and more.
• Automatic Travel Accident Insurance — When you use most credit cards to buy plane, train, ship or bus tickets, you, your spouse and eligible dependent children are each automatically insured, at no additional cost.
Pretty impressive. I'll bet few of you knew that you have thousands of dollars in accidental death benefits when purchasing airline, train or bus tickets with a credit card. Few are aware of the extended warranties and even fewer still know about damage and theft protections afforded by many credit cards.
I guess when travelers lose credit card benefits they don't even realize they have, it falls under the category of if-a-tree-falls-and-there-no-one-to-hear-the-crash-does-it-make-a-noise. No harm done.
The credit card companies are masters at marketing sleight-of-hand. They depend on obscurity and deception for many of their fees — burying hidden fees in the fine print of cardmember agreements and never revealing these fees on monthly statements. Even their benefits, used as marketing and competitive tools, are shrouded in enigmatic cardmember agreement fine-print.
The bottom line for consumer travelers is, as always, be aware. In summary:
1. Know what foreign transaction fees your credit cards charge
2. Know how much cash advance and cash machine charges are for your credit or debit card
3. Watch for changing purchase rules for frequent flier mile awards
4. Examine credit card annual fees and the associated benefits carefully
5. Catalog the free protection and insurance benefits your current card provides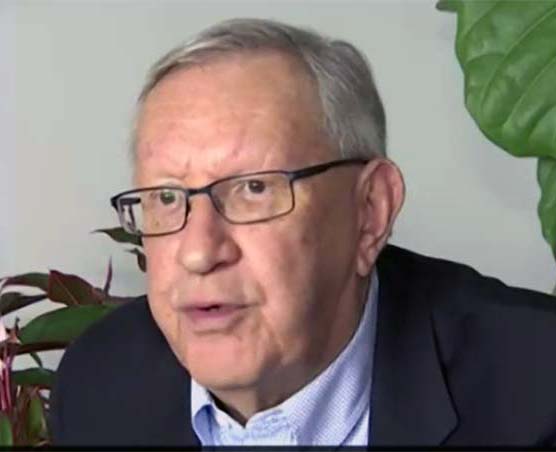 Charlie Leocha is the President of Travelers United. He has been working in Washington, DC, for the past 11 years with Congress, the Department of Transportation and industry stakeholders on travel issues. He was the first consumer representative to the Advisory Committee for Aviation Consumer Protections appointed by the Secretary of Transportation from 2012 through 2018.