---
These great gifts for travelers will keep friends and family thinking of you happily while traveling.
---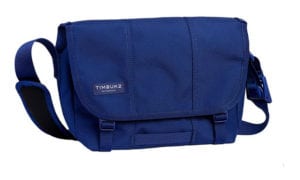 Thanksgiving and "Black Friday" are over in the U.S. Today is "Cyber Monday." Most people across the globe still have gifts to purchase before the upcoming holidays arrive. "Cyber Monday" specials abound and there may be deals on some of the holiday gift suggestions in my list. (Prices listed are retail.)
Here's my "high-tech" and "no-tech" 2018 holiday gift suggestions for the travelers in your life.
• Bose Quiet Comfort 35 II ($349.95) — Bose continues to write the book on noise-cancelling headsets. After testing many, the Bose QC 35 is still the best. When traveling by air, they make music and videos far more enjoyable than if heard through standard high quality headsets. The QC 35 II is a wireless, over-the-ear headset that has a wired option when needed. It's rated for 20 hours of battery life between charges.
• Mophie Powerstation XXL ($99.95) — In the electronic age, too many airplane seats continue to have no power outlets. If your tablet runs out of power in the middle of a movie or book with hours to go before landing, it can make a long flight longer. The Mophie Powerstation XXL at 20,000 mAh has tons of power to recharge travelers' tablets, smartphones and other USB chargeable devices, multiple times. It can charge three devices simultaneously. Its capacity meets the FAA's 100 WHr maximum limit per battery.
CHECK OUT: 9 important ways to make your holiday travel better
• iPad Pro 11 inch (starting at $799.00) — I think the new 11-inch iPad Pro is, without a doubt, the best travel work/entertainment combo device sold today. While traveling, I use my iPad Pro to run my office workstation remotely and compose my weekly column. Alternatively, you can choose the slightly smaller iPad Pro 10.5 inch with a somewhat slower processor for $150 less at each memory capacity available.
As an entertainment device, the iPad Pro is terrific. I store books, magazines, games, movies and TV shows on it for long flights and down times while away from home. It's lightning fast, has great battery life and a bright vivid screen showing great detail. I recommend the 512GB model.
• Timbuk2 Classic Messenger Bag (starting at $79) — After 25 years of improvements, the Timbuk2 messenger bag remains my top choice for travelers as their personal item. I prefer the small size, which is still roomy. It has numerous pockets, an internal one for water bottles, and comes in multiple colors. It has a TPU liner for easy cleaning and keeping your belongings dry in rainy weather. Its adjustable shoulder strap has a comfortable air mesh pad.
• ScotteVest Q.U.E.S.T vest ($175.00 men's or women's version) — While in transit, traveling across the world, I wear a vest. You've got to be highly organized when dealing with airports, baggage, security, immigration, passport control, trains and stations. The Q.U.E.S.T's 42 pockets can hold all kinds of travel gear and documents safely, keeping them organized and making it easier to negotiate the challenges of travel. Valuable items in the vest's zipped pockets are far more secure and safe than if loose in a bin at airport security. In airports and planes, vested travelers can keep everything they need conveniently with them. If one's carry-on is too heavy, travelers can off-load some belongings into their vest, reducing their carry-on's weight. A vest can almost be considered an extra carry-on.
• Apricorn Aegis Secure Key 3 NX 64GB 256-bit Encrypted FIPS 140-2 Level 3 Validated Secure USB 3.0 Flash Drive ($149.00) — When we travel, particularly internationally, we need to bring important travel and personal documentation with us. Documents including a copy of one's passport, medical records, etc., must be highly secure during travel. The Aegis secure key permits travelers to bring their personal data with them and use it easily wherever a USB key can be plugged in, yet keep it secure from prying eyes.
OTHER TRAVELERS UNITED STORIES: When is a best-room-rate a scam? Plus, more hotel lies.
• SKROSS Pro Plus USB World Adapter Dual USB White ($39.99)(Stocking Stuffer) — This is positively the best plug adapter available for international travelers. It can be configured for use in virtually every country and used to charge two USB chargeable devices at a time. I never travel internationally without mine.
• Travel Size Duct Tape ($5.90)(Stocking Stuffer) — I never leave home without at least two rolls of travel size duct tape. You can temporarily repair almost anything with it. Emergency duct-taped luggage has gotten my belongings safely home on a couple of occasions and temporarily repaired a gash in my airplane seat on a multi-hour flight.
• ELASTRAAP Superior Strength NON-SLIP Luggage Strap ($11.49)(Stocking Stuffer) — Being able to easily identify your luggage at baggage claim is crucial to prevent bag theft. This two-inch-wide luggage strap, available in eight colors, makes it easy to spot your luggage on the conveyor belt at baggage claim. I use one on each of our checked bags. They have a good locking mechanism, and don't slip off your bag.
Any traveler would be pleased to get these highly useful gifts to enhance their travel and make it easier. While each person's experience with these products can vary, I've found them to be worthwhile products to use while traveling by trying and/or owning each.
After many years working in corporate America as a chemical engineer, executive and eventually CFO of a multinational manufacturer, Ned founded a tech consulting company and later restarted NSL Photography, his photography business. Before entering the corporate world, Ned worked as a Public Health Engineer for the Philadelphia Department of Public Health. As a well known corporate, travel and wildlife photographer, Ned travels the world writing about travel and photography, as well as running photography workshops, seminars and photowalks. Visit Ned's Photography Blog and Galleries.