---
Rental car hacks to get a better deal 
---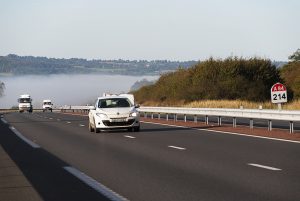 There are many choices that car renters must make for their road trips. There are also hidden issues car renters should consider to ensure they have a cost-effective journey in their rental cars.
I've got 16 rental car hacks for you to utilize.
• If possible, avoid renting a car from airport rental locations. Often, local taxes and fees make airport car rentals more expensive than rentals from other locations.
• Many toll roads use transponders to pay tolls. Rental car companies often charge a significant administrative fee to use their toll transponders. If you own a transponder that will work at your destination, bring it and use it.
Special Rental Car Hack: If your rental car has a toll transponder in it, when you pass a toll plaza that reads it, it will incur a toll charge whether you want to use it or not. If you don't want to use the transponder and the rental car company won't remove it, putting it in the glove box, under your seat or even in your trunk likely won't prevent it from charging you at each toll plaza.

You'll need to tightly wrap it in at least three layers of aluminum foil, around it and end to end with no openings, or put it in a Faraday bag to prevent it from being read. I use this Faraday bag.
• As state and country roadmaps are rarely available at destinations, you'll need to bring them with you if you prefer maps for car travel. I recommend using your own GPS, if you have one, as renting one with your car is rarely inexpensive. Smartphones used as GPS without an unlimited data plan can be costly and may not be able to connect to receive map data everywhere you drive.
• Avoid prepaying for gasoline so you don't have to fill your tank just prior to returning your rental car. Rental car companies typically charge a hefty premium for the convenience. Locate a gas station near the rental company to use just prior to returning your rental car.
• Sometimes free rental car upgrades can be expensive. Recently, in Los Angeles, I was offered a free upgrade to a comfortable SUV from the mid-sized sedan I ordered. I turned it down. That gas guzzler upgrade would have cost me plenty!
• Car rental companies are notorious for charging for repairs for preexisting damage. Document the condition of your rental before leaving the rental car lot. Make sure the date, time and time zone settings of whatever camera you use are accurate for the documentation. Take photos or a video of every dent, nick, and scratch.
• Photograph any damage to the interior of your rental car. A rental company tried to charge me for cigarette burns to the front seat from a prior renter. They backed off when I showed them my photos.
• Photograph the entire car and its license plate to make its identification clear and for the police in case of its theft.
• Make sure your car has a properly inflated spare tire and a complete jack kit. If you're unfamiliar with the car, have the rental company show you how to use the jack kit, including where to safely place the jack to replace each tire.
• Tire Rack recommends that drivers expecting to experience wet conditions should have tire tread with a minimum of 4/32" (3.2mm) (5/32" [4mm] for snow conditions) of tread depth. Tire Rack's tests have shown that shallow treads reduce wet braking traction and increase stopping distances. You should ask for another car or a tire change if your tires don't have enough tread.
• Test the air conditioner and/or heater according to your needs as well as the front and rear defrosters. Make sure all exterior and interior lights work. Check the windshield wipers and washer fluid, tire inflation, and that the fuel tank is full.
• If you're unfamiliar with your rental car, make sure you know how it starts, and how to use its key fob, if any. Know how to use the car's basic controls, unlock and open the hood, where the gas tank fill pipe is located and how to unlock its cover. Make sure the car's manual is in the car.
• If renting internationally, ask the rental company for a local number in case you need emergency assistance. Toll-free numbers often won't work on cellphones from your home country.
• Never leave your rental contract in the car. It's your owner's card/certificate. You don't want it in the car in case it's stolen.
• When returning your vehicle, if the rental company has no one to sign off that your car has no damage that occurred while you rented it, inspect it yourself and either photograph or video your vehicle, just like you did before you left the rental car lot.
Your choice of a rental car company, the car itself and how you ensure it are all critical factors when making car rental decisions. The hacks above can also substantially impact the quality of your time on the road and the cost of your trip.
(Image: Rental car on the Road Caen, Normandy, France, Copyright 2009 NSL Photography. All Rights Reserved.)
After many years working in corporate America as a chemical engineer, executive and eventually CFO of a multinational manufacturer, Ned founded a tech consulting company and later restarted NSL Photography, his photography business. Before entering the corporate world, Ned worked as a Public Health Engineer for the Philadelphia Department of Public Health. As a well known corporate, travel and wildlife photographer, Ned travels the world writing about travel and photography, as well as running photography workshops, seminars and photowalks. Visit Ned's Photography Blog and Galleries.