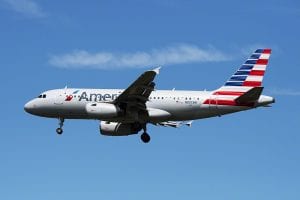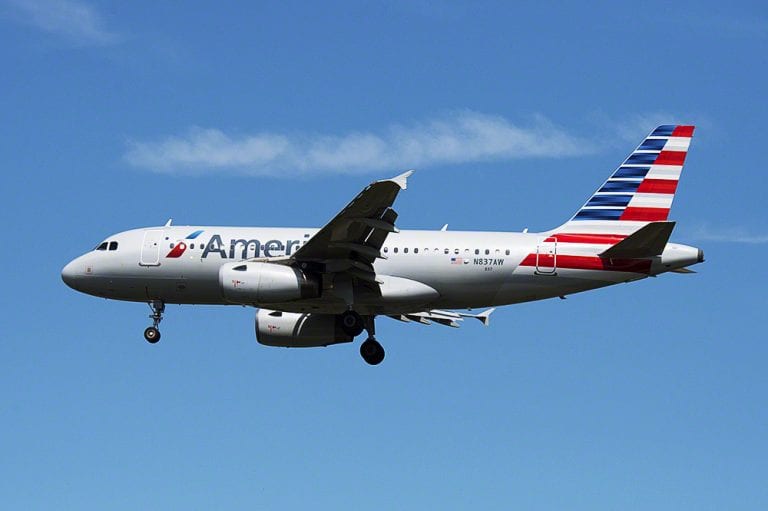 By now, I hope you've completed all your last minute shopping and you're fully set for your holiday air travel. Even so, you may have questions about holiday air travel about gifts, foods and other items. If you don't fly often, you may also have other questions about holiday air travel.
Holiday travel can be particularly stressful when you've got to get to your destination on time. Will you be bumped? Will you arrive on time? How long will it take to get through TSA (Transportation Security Administration) airport security?
To help you conquer holiday travel and deal with stress and problems, I've got ten air travel dos and don'ts for your consideration.
Do be prepared:
Bring snacks, reading material and entertainment to help you pass the time well in case of problems, delays and in flight. I bring a tablet and load it with a new book, as well as videos and a few games. These days, many planes provide streaming content to passengers who have personal electronic devices like tablets. Purchase water or other beverages at the airport after passing security. During flight delays, particularly on the tarmac, you can't depend on getting anything from your flight attendants until you're in the air.
Don't forget chargers and cables for your electronic devices:
During your holiday trek you'll need to recharge your electronic devices. Don't forget to bring chargers, cables and spare batteries. Pack them in your carry-on to keep your devices charged in flight, if possible. If you have spare Li-ion batteries, the FAA (Federal Aviation Administration) and international air agencies require that they are packed in your carry-on, not in your checked luggage. Li-ion batteries packed in checked luggage will be confiscated and not returned.
Do bring a noise cancelling headset:
With the chaos and noise of airports and engine noise levels in commercial aircraft, a great noise cancelling headset is perfect to reduce stress by helping you listen to your favorite music, watch a video, or listen to an audiobook in relative peace. I never travel without mine.
Don't fly without a cellphone, reservation and customer service phone numbers, apps and website URLs for your airline, train, hotel, and car rental company, etc:
I consider a cellphone "de rigueur" for travelers in the 21st century. As delays, cancellations and other problems occur you will need to contact reservations and customer service quickly, "on the fly." You'll need contact information at your finger tips. Cellphone apps for the companies can help a great deal. I've changed reservations at a moment's notice by cellphone more times than I can count when problems occurred.
Do think about carry-on only:
If your holiday journey is short, try packing light to avoid checked luggage. With only carry-on, you won't have to wait at baggage claim at the end or your flight, or feel the stress, as time goes by, without sight of your luggage that didn't make it to your destination.
Don't forget to pack a change of clothes in your carry-on:
If your checked luggage is delayed or lost, a change of clothes in your carry-on can save the day by preventing you from needing to shop instead of being with friends and family. Plus, if you're arriving on the holiday, stores are generally closed.
Do fly with unwrapped gifts:
If TSA agents can't determine if your gift meets their rules when looking at it on their x-ray monitor, they will quickly rip off its wrapping paper and open the box to examine the gift. If it must be wrapped, do it at your destination.
Don't break the liquids and gel rules with holiday foods you're bringing to your destination:
The TSA liquids rule doesn't just apply to shampoo and toothpaste. It applies to food, too. Forget bringing cranberry sauce and spreadable cheeses in your carry-on, or with it. The TSA liquid rule limits them. Homemade pies and cakes are normally fine, but they will have to pass through x-ray. If you're not sure about a particular food, check the TSA What Can I Bring – food list.
Do allow for extra time to get to the airport and get through airport security:
Holiday time is busy time at airports and the roads that lead to them. It's rare that you don't need extra time to get there and get through security.
Don't forget to have a bad weather plan:
Especially in the northern hemisphere at holiday time, rain, ice and snow, as well as high winds and other weather-related problems can occur. It can affect travel in any mode. Have a bad weather plan.
For air travel, track any weather that might affect your flights. It's possible you may want to leave for your destination early. For road travel, make sure you have a GPS navigation system to help you find alternate routes if necessary. If possible, use a navigation system with traffic information to help you avoid lengthy traffic delays.
If you haven't traveled by air in a long time, brush up on the rules and regulations you must follow and have a plan in case things go wrong. Have a great holiday season.
(Image: American Airlines A319 landing at Philadelphia International Airport. Copyright © 2018 NSL Photography. All Rights Reserved.)
After many years working in corporate America as a chemical engineer, executive and eventually CFO of a multinational manufacturer, Ned founded a tech consulting company and later restarted NSL Photography, his photography business. As a well known corporate, travel and wildlife photographer, Ned travels the world writing about travel and photography, as well as running photography workshops, seminars and photowalks. Visit Ned's Photography Blog and Galleries.