---
Comparison shopping and a free aviation marketplace go hand in hand.
---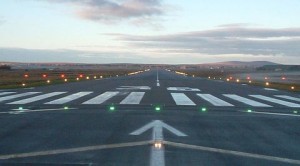 A new study has backed up Travelers United survey information about the need for full airfare and airline fee information so that consumers can purchase airfare knowing the full all-in price. Without comparison shopping, the free market cannot function. Competition goes down and pricing rises. Consumers suffer.
According to the survey, today's aviation consumers spent an average of $461 on their last round trip ticket.
A new travel consumer survey that indicates the vast majority of Americans find complete access to fare, pricing, and schedule information helpful when shopping for flights.  The survey focused on searches performed online. It shows that 92 percent of Americans feel having access to a complete set of publicly available airline fare, pricing and schedule information helps them when booking a flight, including 67 percent who believe access to all available options allows them to purchase the lowest-cost tickets.
Overwhelmingly, Americans want to be able to find the airfare and fee information they need on sites like TripAdvisor, Skyscanner, Fly.com, Hipmunk, and other meta-search engines. These sites are the ultimate comparison shopping platforms. Airlines should not take restrictive actions that inhibit a traveler's ability to effectively comparison shop for the best-priced and most convenient flights.
Democrats and Republicans agree! The survey revealed that nearly 6 in 10 (59 percent) of both Republican and Democrat travelers said that airlines should not be allowed to restrict pricing and schedule information on travel search and comparison websites.
76 percent feel airline carriers with network partnerships should not be able to pressure those carriers into withholding pricing and schedule information from consumers who choose to search for flights on metasearch platforms.
83 percent feel online travel agencies provide a public service by allowing consumers to access publicly available fare and schedule information.
80 percent believe travel websites should be permitted to show consumers this data to help them make the best possible choices.
The survey, conducted by Kelton Global, found that the majority (63 percent) of Americans do not believe airlines should be allowed to impose restrictions that limit display of pricing and schedule information. Currently, some major US airlines have taken a series of actions designed to prevent these metasearch sites from even displaying (not ticketing) fares, including fares from online travel agencies, or to limit combinability or codeshare itineraries, which further restricts consumers' ability to customize their itinerary to meet their needs.
The survey found that three-quarters (76 percent) of Americans feel the government should protect consumers in the air travel marketplace and 60 percent believe the government should instruct airlines to stop restricting access to basic fare and schedule information.
The Department of Transportation has ultimate authority over consumer protection in air travel. And finally, the US has a President who understands travel — he ran an airline and just left a chain of successful hotels to his family.
DOT and President Trump's administration should address this issue on behalf of American travelers and the free market. Only with full disclosure of airfares and airline fees can all American passengers make the most informed choice based on comparison shopping when shopping for air travel.